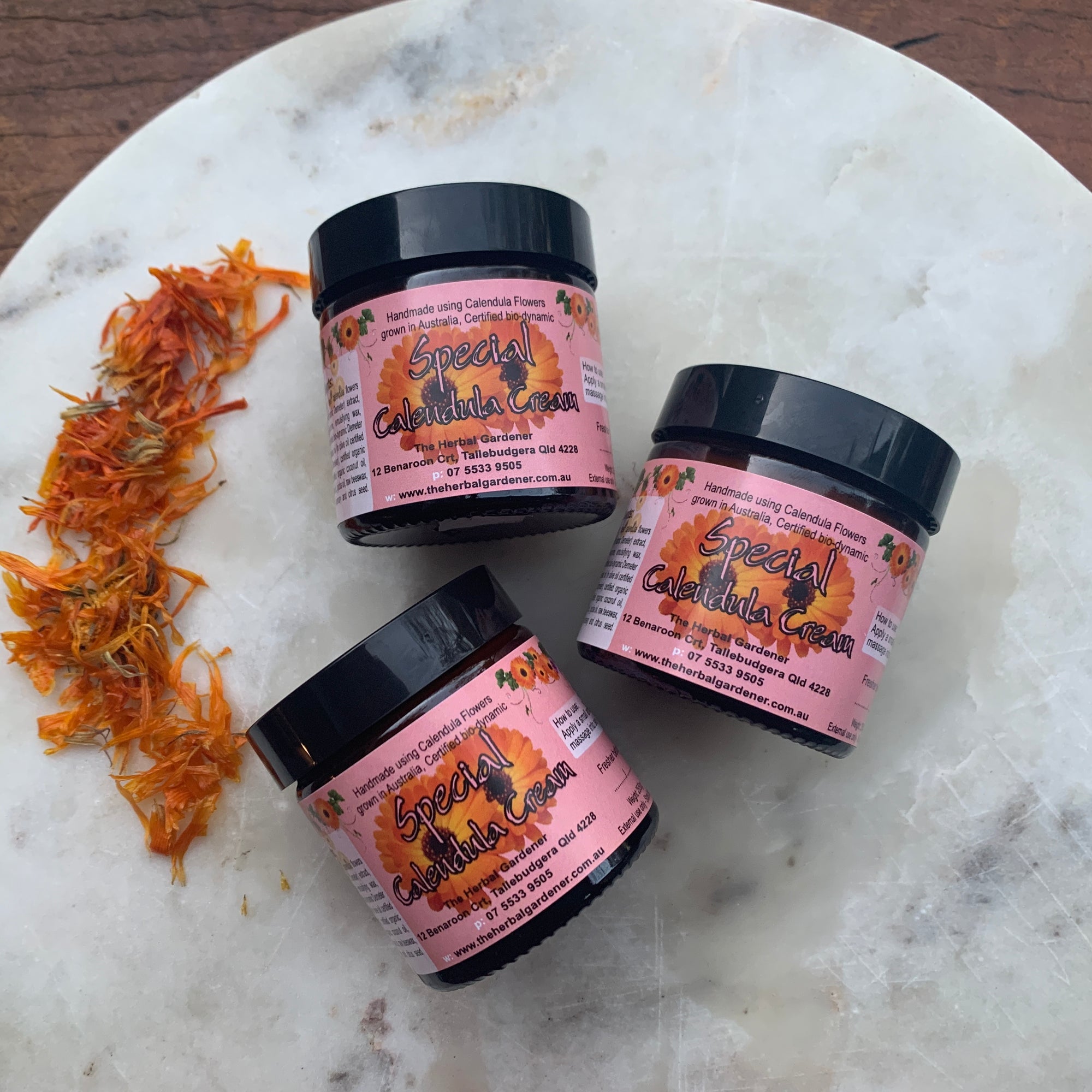 Special Calendula Cream
Please select all options.
The Special Calendula Cream has been proven to assist skin conditions such as eczema since 2008.
Its effects are linked to the calendula extract made from the fresh plant as well as the certified Australian Demeter Biodynamic calendula oil we grow and produce.  
People using the cream report how their skin feels good and soft.  Red, irritated and raw skin become supple, pink and intact.
The formula is essential oil-free, which makes it ideal to be used on sensitive skin.
The Special Calendula Cream can be used:
In case of eczema
For dry skin
On skin redness
In case of acne
For Psoriasis
For Dermatitis
For skin irritation
For sensitive skin
For reactive skin
As a facial moisturiser
Our Special Calendula Cream is natural and free of parabens, synthetic preservatives, petroleum ingredients, artificial fragrances.
The complete list of ingredients is shown below as well as on the label.  You know there are no fillers or other non active ingredients added to the blend.
Ingredients:

Purified reverse osmosis water
Vegetable palm oil free glycerine
Emulsifying wax
Calendula extract
Certified Australian Demeter Biodynamic Calendula infused oil
Australian almond oil
Certified Australian Demeter Biodynamic olive oil
Certified organic coconut oil
Australian apricot oil
Australian jojoba oil
Australian raw beeswax
Rosemary extract (acts as a natural preservative for the oil part of the formulation)
Citrus seed extract (acts as a natural preservative for the water part

of the formulation

)